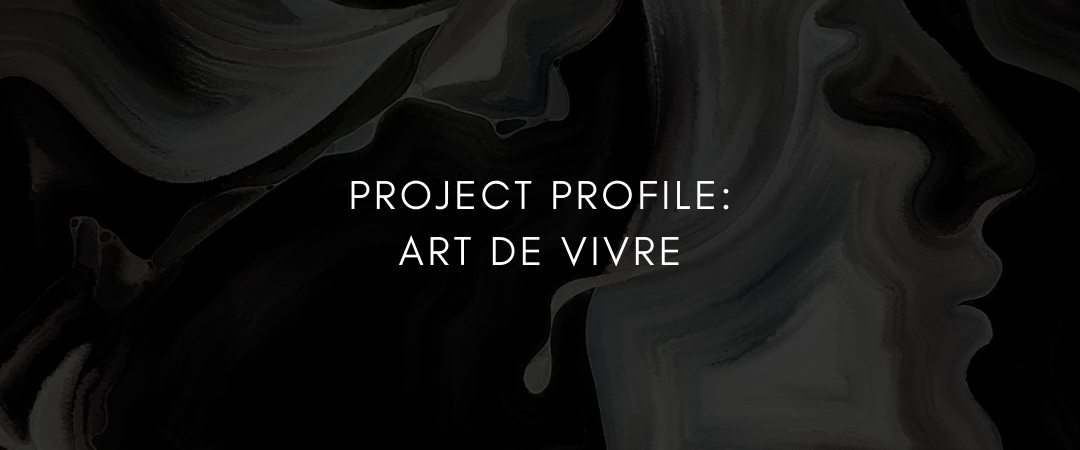 Project Profile: Art de Vivre
I haven't shared a project profile for a while, so I thought I'd throw it back to one of my favourite projects of 2020, the brand development and website design for Art de Vivre, Death Doula Practice.
Background
Our work with Art de Vivre started as a branding project, just under a year ago.  I met practice owner, Veronique Brideau, at a networking/branding event literally the day before the world shut down.
Veronique is an assistant professor and Social Work Program Coordinator at University Saint-Anne and is currently pursuing her PhD of Social Work in complex grief.
Art de Vivre is the birth of her private practice as an End-of-Life Doula, also known as a Death Doula.  She is truly one of a kind and we have since formed a very dear friendship that has been of great comfort to me, especially as I navigated my father's terminal illness and eventual passing through the latter part of last year.
Her approach focuses on creating safe spaces for those left behind and also for those preparing to exit by helping to remove some of the weight and burdens that come with a passing, allowing for an intimate and meaningful experience with loss and recovery.
It was imperative that this brand not only encompass the true joys in living, but also draw upon the importance of creating and storing memories to draw on throughout the grief process.
Technical Approach
The combination of a sans serif and script  font families was used to emphasize the fluidity of life; highlighting the various stages of rigidity and flow.  The use of capitalization for the word ART was used to symbolize strength and stability.  The inclusion of the open R was used to represent room for expansion and growth.  The subsequent 'de vivre' text in lower case script was used to showcase the more laissez faire aspect of living, further emphasising a lifespan's fragility and movement.
Using this same framework, the website was designed to focus on the beauty of life and in that, the beauty in death.  The use of impactful quotes and artwork throughout gives the user a feeling of calm and peace, of knowing that they are safe, supported and, most importantly, that they are not alone.
Gallery